Open 10 - 5.30 daily (until 5.00pm Sunday)
Common seals and passing sandwich terns. Oil on board 38cm x 28cm
The marsh at Morston, and passing hen harrier. Watercolour / mixed media 116cm x 72cm
---
Norfolk, May & June 2019
When there have been opportunities over the past few months I've been out painting along the North Norfolk coast. Mainly working in oils - sometimes on panels and boards, and other times on canvas. These are some of the paintings, and once back from the framer in late July they will be on view at the Pinkfoot Gallery in Cley, Norfolk.
Piping Oystercatchers an the marsh at Stiffkey. Oil on panel, 90cm x 60cm
Descending brents and the pines at Wells. Oil on panel 90cm x 60cm
From the tip of Scolt Head Island. Oil on panel 90cm x 60cm
Another day on the marsh - at Burnham Overy Staithe
---
The Falkland Islands, South Georgia & Antarctic Peninsula
Dec 31 - Jan 17th 2020
I'm on board again with One Ocean Expeditions this coming Antarctic season as Artist in Residence sailing on their new ship RCGS Resolute.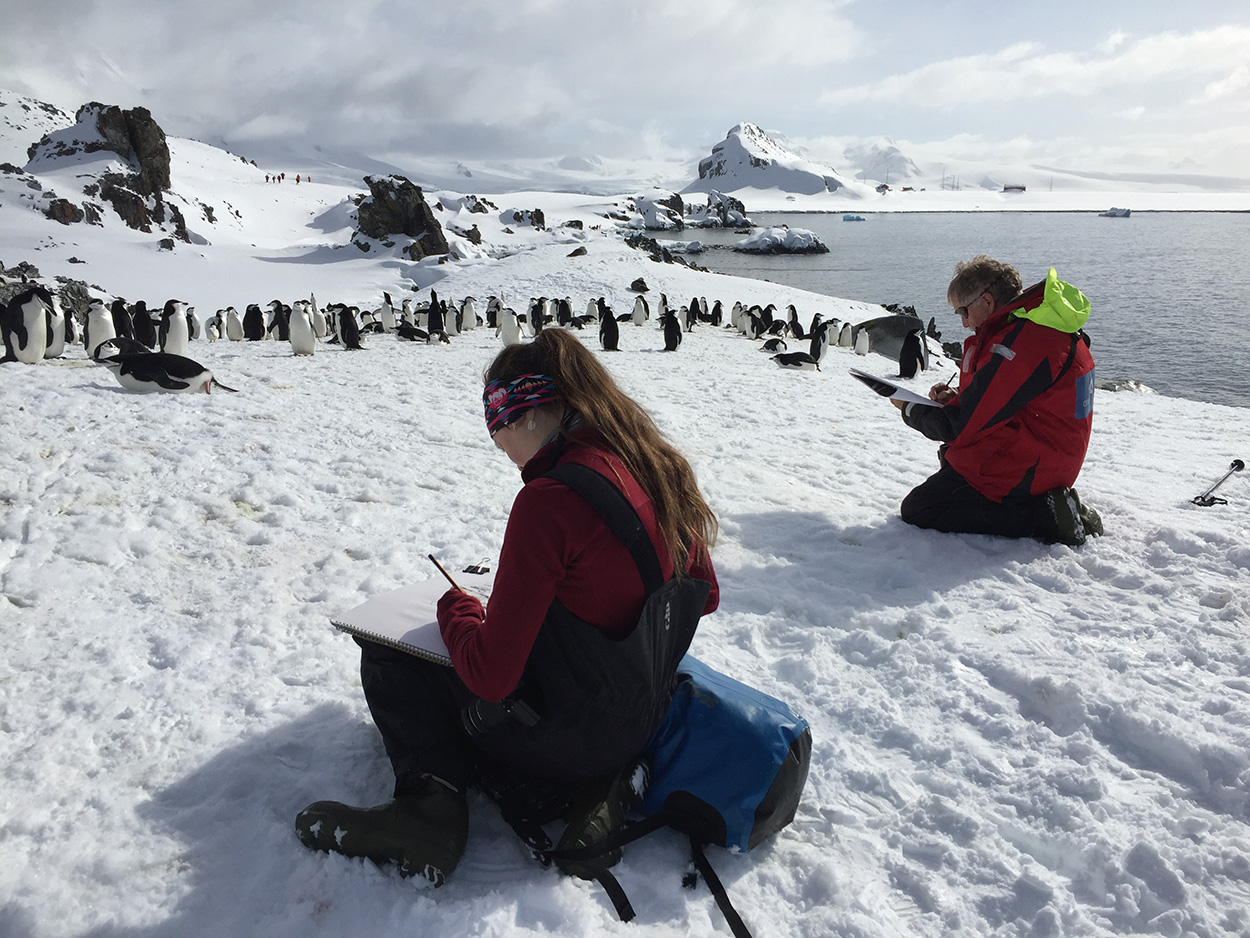 Are you someone with an interest in sketching and who takes a small sketch pad on holiday, or who goes to an evening art class, or perhaps somebody who has always wanted to have a go at painting or drawing? Then why not join this adventure and let your own creative spirit really fly?
Surrounded by inspirational seascapes, and landscapes ashore where wildlife subjects are everywhere and up close, there will be opportunities galore. Rather than fussing around honing techniques more important will be each individual's personal artistic journey that allows for the possibility of capturing something very personal about your journey south, with somebody on hand to encourage and support you.
For more information, or if you have any queries, then get in touch through the Contact page.
---