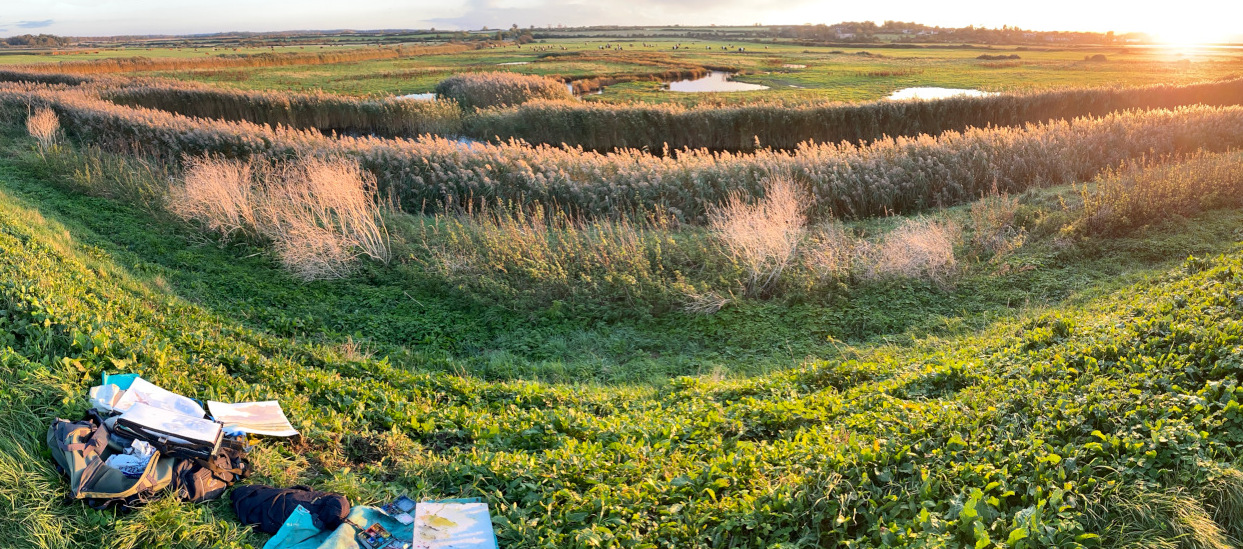 On the sea wall at Burnham Overy Staithe, Norfolk. November 2021
When opportunities arise I head outdoors to familiar places, most often around East Anglia. Depending on the weather fieldwork might be close to home in Cambridge and surrounding fens, or a little further afield around the Ouse Washes. Or I might head for North Norfolk and work anywhere along the fabulous stretch of coast between Hunstanton and Cromer.

Looking at the fieldwork back in the studio it tends to fall into different categories. One is where the observations completely sum up a particular experience of nature and need no further development to capture the spirit of a species or a sense of place. Another is where the sketched and painted fragments tell only part of the observed experience - maybe a colour note here, a particular shape or feeling of movement there. But when teased apart and looked at more closely the fragments can be put back together in completely different ways. It might be as an oil painting, or perhaps a printmaking method might work best - a relief print, a monoprint, or even a waterless lithograph (an exciting new method I'm currently experimenting with).

© 2023 Bruce Pearson. All Rights Reserved.